Grab Before it is too late.
NOTE
* Free 1Yr Domain registration/transfer is included with this plan if you perchase this plan for 1 Year or more. (Offered TLD: .com, .in )
---
** Buy our services risk free and try it with peace of mind. If somthing goes wrong, you can get full refund of your hosting fees (excluding new domain registration fees) within 30 Days.
---
This special offer price is applicable on renewals aswell.
All Plans Include
---
In addition to our Shared Hosting Plans, we also offer Web Hosting
Easy To-Use Control Panel.

Easy-to-use control panel. Includes industry-standard cPanel to install apps, manage backups and security.

1-click install of over 150 free apps.

Get access to over 150 free apps to create CMS sites (WordPress, Joomla), forums and blogs through Installatron

24/7 network security.

24/7 network security. Get peace of mind, knowing network security and DDoS protection is monitored around the clock

Resources on-demand.

If you require more power for your site, seamlessly increase your CPU/RAM, I/O and storage with a 1-click purchase

Unlimited bandwidth

Get unlimited bandwidth with every Linux-based web hosting plan.

1-click domain name setup.

Linking your site to your domain name has never been easier with AtoZserver registered domain.
Optional paid service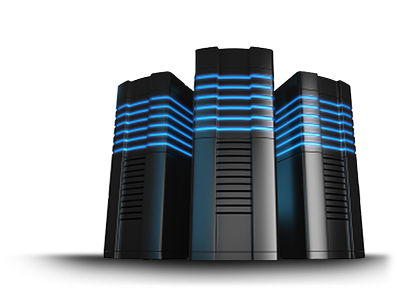 level up!
We have resources – CPU, memory, entry processes, I/O – at the ready for when you need them (we'll alert you when you're close.) Or you can really stay on top of things through our robust stats dashboard. Either way, leveling up is a one-click affair.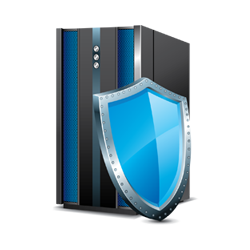 Award-winning security.
It's hard to believe anyone would want to harm your website, but they do. Thankfully, our security team is on the job 24/7 to meticulously monitor, thwart suspicious activity and deflect DDoS attacks.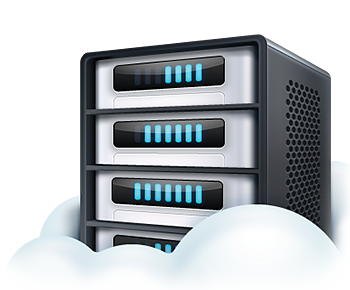 Reliable web hosting.
When your website's down, that's a potentially missed opportunity to engage with a customer (or potential customer). That's why we offer a 99.9% service uptime guarantee. And if we don't uphold the guarantee, you may be eligible for a discount on your monthly shared hosting purchase during that time.
Your favorite hosting app is one click away
---
Our 1-click app install makes it easy to build your site with the app you love. Need a CMS? Joomla and Drupal are yours for a click. You have 125+ apps available with cPanel/Linux hosting
Shared Hosting Plan Details
---
| | Free | Starter | Economy | Business |
| --- | --- | --- | --- | --- |
| Free domain with annual plan | | | | |
| Websites | 1 | 1 | Unlimited | Unlimited |
| Disk space | 5GB HDD | 10GB NVME SSD | 50GB NVME SSD | Unlimited |
| Monthly bandwidth | Unlimited | Unlimited | Unlimited | Unlimited |
| Input/output (I/O) | 1MB | 5MB | 10MB | 20MB |
| FTP users | Unlimited | Unlimited | Unlimited | Unlimited |
| MySQL databases | 1 | 3 | 10 | Unlimited |
| Database backup/restore | | | | |
| Direct database access | | | | |
| DNS management | | | | |
| Access with www. | | | | |
| Subdomains | | 3 | 5 | 20 |
| Multiple websites | | | 5 | 20 |
| cPanel | 90.0.10 | 90.0.10 | 90.0.10 | 90.0.10 |
| Easy application installer | | | | |
| phpMyAdmin | | | | |
| CloudLinux | | | | |
| CageFS | | | | |
| Password protected directories | | | | |
| SSH access (secure shell) | | | | |
| FTP over SSL (FTPS) | | | | |
| Raw access logs | | | | |
| Site statistics | | | | |
| SSL certificate | | | | |
| 24/7 hosting support | | | | |
| Cron jobs | | | | |
| File manager | | | | |
| Number of files | Up to 2,50,000 | Up to 2,50,000 | Up to 2,50,000 | Up to 2,50,000 |
| ImageMagick | | | | |
| 125+ free applications | | | | |
| Drupal | | | | |
| WordPress | | | | |
| phpbb | | | | |
| PHP 7.4 7.3, 7.2, 7.1, 7.0, 5.6 | | | | |
| Custom PHP.ini | | | | |
| Python | | | | |
| Web mail | | | | |
| Exchange | | | | |
| Auto-responder | | | | |
| Fraud, virus & spam protection | | | | |
| Email privacy & protection with 256-bit encryption | | | | |
| | | | | |
Shared Hosting Frequently Asked Questions
---
Find answers to some frequently asked questions about hosting: